5

Seeders

1

Leechers

1.57 GB

Size

uploaded by

robbyrs1

(verified uploader)

Edit this file
Files
Dies Irae - (1943).avi torrent (size: 1.572 GB)
Dies Irae - (1943).avi

video
1.57 GB
.avi
Dies Irae - Vredens Dag (1943) [Mux - XviD - Italian Mp3 Dnk Spanish Ac3] MIRcrew [TNT Village]
Dies Irae - Vredens Dag (1943)
*****************************
MUX BY ROBBYRS
Titolo originale Vredens Dag
Paese Danimarca
Anno 1943
Durata 105 min
Colore B/N
Il rigore stilistico di Dreyer raggiunge una delle vette più elevate in questa perfetta ricostruzione storica della Danimarca del seicento.
Ricorrono alcuni temi cari al regista e già presenti ne La passione di Giovanna d'Arco.
Esplicita la condanna all'intolleranza, alla superstizione e all'insensibilità umana, ma è nel gioco psicologico molto profondo e pieno di ambiguità che questo film sorprende continuamente concludendo con un
atto eroico la vita di un personaggio che, sino a quel momento, tutto aveva fuorché dell'eroina.
Non risulta riduttiva nell'analisi dei tanti significati di questo film, la contestualizzazione con il momento nel quale la pellicola è stata girata. La Danimarca era sotto il dominio nazista, dopo che, tre
anni prima, aveva subito un'invasione con una rassegnazione che fa il paio con l'accettazione del dolore di Anne, condannata ingiustamente
Genere drammatico
Regia Carl Theodor Dreyer
Soggetto Hans Wiers-Jenssens
Sceneggiatura Carl Theodor Dreyer
Produttore Carl Theodor Dreyer, Tage Nielsen
Fotografia Karl Andersson
Montaggio Anne Marie Petersen, Edith Schlussel
Musiche Poul Schierbeck
Scenografia Erik Aaes
Costumi Karl Sandt Jensen, Olga Thomsen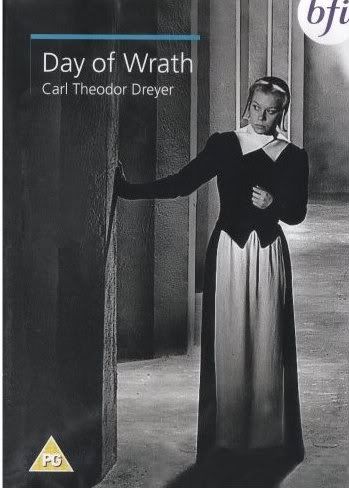 Lisbeth Movin: Anne Pedersdotter
Thorkild Roose: Rev. Absalon Pederssøn
Preben Lerdorff Rye: Martin
Preben Neergaard: Degn
Anna Svierkier: Marte Herlofs
Sigrid Neiiendam: Merete
Olaf Ussing: Laurentius
Albert Høeberg: il Vescovo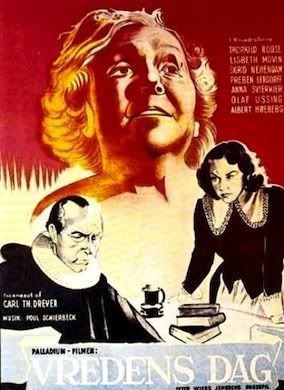 Nella Danimarca del 1623, il pastore di una piccola comunità, Absalon Perderssön è sposato con la giovane Anne. Quando Anne era ancora una bambina, sua madre venne scagionata dall'accusa di stregoneria, proprio
per intervento del rispettatissimo pastore.
Marte Herlofs è un'anziana che, accusata di essere una strega, evita il linciaggio rifugiandosi in casa di Absalon. È convinta di ricevere protezione perché sa del segreto di Absalon. Il vecchio pastore infatti
salvò la mamma di Anne pur sapendo che era una strega, proprio per poter avere un giorno la mano di sua figlia.
Marte invoca l'aiuto di Anne, rendendola cosciente delle sue ascendenze da strega, poi confessa e viene portata al rogo, senza svelare il segreto di Absalon.
Absalon è sempre più tormentato dal suo passato mentre Anne, che intanto mostra interessi per le arti magiche, si lascia andare all'amore per il figliastro Martin..............
Storyline
In a 17th-century Danish village, an old woman is accused of witchcraft. In the shadow of her flight, capture, confession, and burning at the stake, the young wife of the town's aging pastor falls in love with
the pastor's son. Her confession of this illicit affair to her husband brings on her husband's death. At the funeral the pastor's mother denounces the young widow as a witch. Will the widow's lover come to her
defense, or has the day of wrath returned ?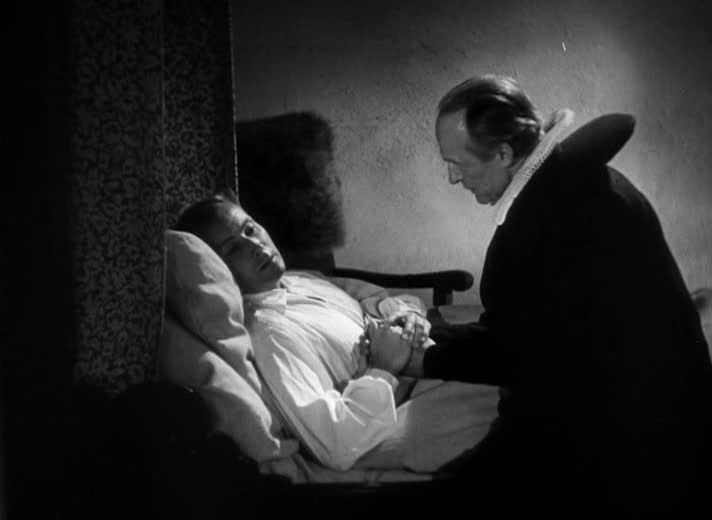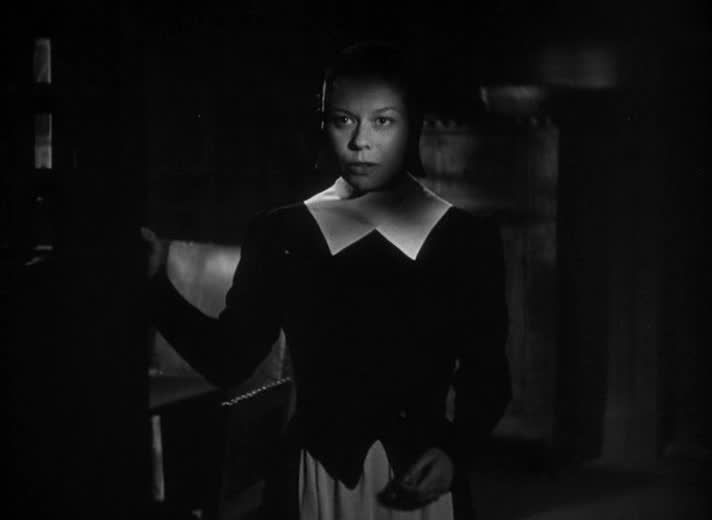 General #0
Complete name :Dies Irae - (1943).avi
Format :AVI
Format/Info :Audio Video Interleave
Format/Family :RIFF
File size :1.57 GiB
PlayTime :1h 32mn
Bit rate :2408 Kbps
StreamSize :17.1 MiB
Writing application :FairUse Wizard
Writing library :The best and REALLY easy backup tool
Video #0
Codec :XviD
Codec/Family :MPEG-4
Codec/Info :XviD project
Codec profile :Streaming Video Profile/Level 1
Codec settings/Packe :No
Codec settings/BVOP :Yes
Codec settings/QPel :No
Codec settings/GMC :0
Codec settings/Matri :Default
PlayTime :1h 32mn
Bit rate :1888 Kbps
Width :712 pixels
Height :520 pixels
Display Aspect ratio :4/3
Frame rate :25.000 fps
Resolution :8 bits
Chroma :4:2:0
Interlacement :Progressive
Bits/(Pixel*Frame) :0.202
StreamSize :1.23 GiB
Audio #0
Codec :MPEG-1 Audio layer 3
PlayTime :1h 32mn
Bit rate :126 Kbps
Bit rate mode :CBR
Channel(s) :2 channels
Sampling rate :44 KHz
Resolution :16 bits
StreamSize :84.1 MiB
Writing library :LAME3.98r
Encoding settings :CBR
Audio #1
Codec :AC3
PlayTime :1h 32mn
Bit rate :190 Kbps
Bit rate mode :CBR
Channel(s) :2 channels
Channel positions :L R
Sampling rate :48 KHz
StreamSize :127 MiB
Audio #2
Codec :AC3
PlayTime :1h 32mn
Bit rate :190 Kbps
Bit rate mode :CBR
Channel(s) :2 channels
Channel positions :L R
Sampling rate :48 KHz
StreamSize :127 MiB